When visiting the British Museum I noticed a big progression of styles through the Greek ages. The earlier the of the eras the more stylized the art and sculptures were. Here is a diagram I found in a book demonstration this.
Source – The Great Ages of Men – Classical Greece Pg-12-13
The Cycladic Civilization
The Cycladic civilization was based around the Aegean Sea Islands around 3300 – 2000 BC, a similar time and place to when Icarus supposedly occurred. The sculpture pieces really had a distinct style they played with geometric shapes and noticeably stood out to me. Highly stylized figures made up form isosceles triangles or trapezoids.
Sources - http://galleryaiolos.blogspot.com/ , http://www.lessing-photo.com, http://static.windmillstravel.com/
The distinctive style and shape is miles away from the classical period of Greek art. I want to take these shapes and forms and use them to influence my character design for Icarus.
Many modern sculptors have seem to have adopted this style. Henry Moore seems to have taken influence from this style.
Source - http://blog.lastminute.com
Aswell as Moore, Constantine Brancusi is another sculptor that adopts this style.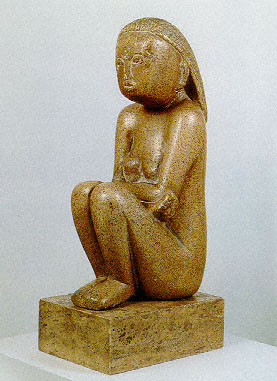 Source - http://ifitshipitshere.blogspot.com
Art Reference
Gerald Scarfe is a British Illustrator and cartoonist he is most famous for his work on pink Floyds wall. The work of his that I feel is great reference and influence is the production design he done on Disney's Hercules. I found the book "The Art of Hercules" which contains much of his work on the film along with others
All Images Sourced From – The Art of Hercules
I like how the artists have taken a Greek style and met in the middle with the quintessential Disney style. I can draw some great tones, textures and colours from this book.
Greek Artists
Alekos Fassianos
Alekos Fassianos is a Greek painter who's work is heavily influenced by the classical Greek art. I like that you can see the influence but they were also fitting to when the were created in the 60's. His use of curves and chubby like features on the characters and landscapes.

Source- http://www.mchampetier.com Source - http://www.ipernity.com
Source - http://www.ipernity.com Source -http://www.emiratesgreeks.com
Yiannis Moralis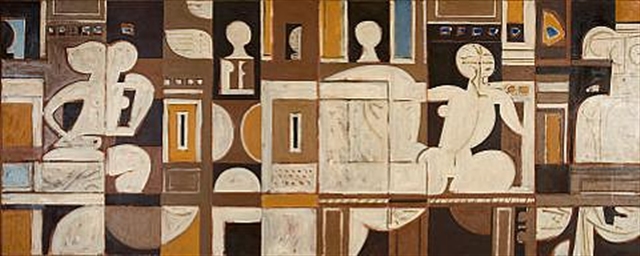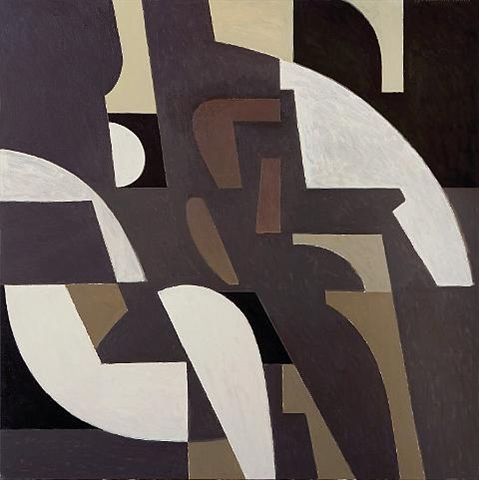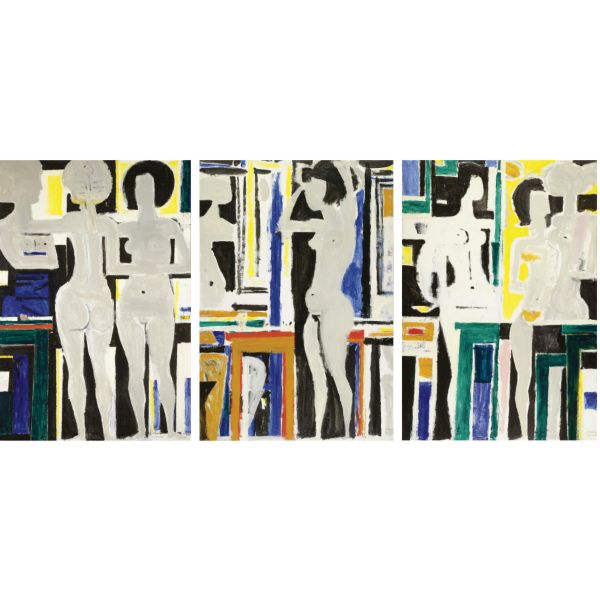 Source - http://www.artnet.com
Giorgio de Chirico
Although Giorgio was not classed as a Greek artist he was born there and studied in Athens. His work has some Greek essence to it and something I couldn't miss when looking for influence for my character design.
Source: http://www.leninimports.com http://www.artchive.com/